Magnificent Aquariums Fish Tank Maintenance Service is the premier aquarium maintenance service in all of South Florida.  For almost thirty years, we have established ourselves as the preeminent fish tank maintenance service providing an affordable and effective service.  We also create and design luxury aquariums for high-end homes, businesses, zoos and exhibition style areas.  Our highly trained and experienced staff is led by Bryan Ehlers who studied Marine Biology at FAU in the 80's.  Continually traveling around the world to source, collect and study the marine environment and the best techniques for keeping a saltwater fish tank in your home.
Our fish tank maintenance service is deliberate and intended to provide the best overall health for your fish tank.  When hiring a fish tank maintenance service it is best to make sure that the aquarium maintenance company has some basic credentials.  Besides having the prerequisite business permits and insurance, having compassionate fish tank maintenance service technicians is paramount.  As discussed previously are techs are led by one of the most seasoned and experienced tank guys around – Bryan Ehlers.  Our aquatic experts will care for your fish as if they were their own and take great pride in keeping each aquarium operating in optimal conditions.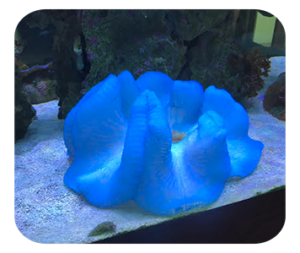 Thriving tropical fish and a healthy fish tank environment are exactly what you will get when using our fish tank maintenance service.  Magnificent Aquariums uses a three hundred and sixty degree approach to keeping your luxury fish tank in pristine condition.  Frequent water changes and tank cleanings are a priority for keeping excess waste at bay.  Magnificent Aquariums also designs and installs luxury fish tanks for upscale homes through South Florida.
Find out how we can help you – Call today and discover how our extensive fish tank service will make your tank all around more enjoyable and healthier.
954-818-1799
Custom Aquarium Design

Worldwide Installation

Aquarium Project Consultation

Aquatic Husbandry

Livestock Source

Aquarium Maintenance Service
Fish Tank Maintenance Service