Magnificent Aquariums Custom Fish Tanks Near Me is fully committed to delivering the ultimate living masterwork that can be enjoyed for many years to come. We compare the process of creating a custom fish tank to that of an artist, producing a sea of art that lives with overwhelming textures and brilliant colors found only in our world's oceans. We have the resources, tools, and experience to create the most truly compelling and stunning custom fish tanks that are sure to enhance and remodel any room.
At Magnificent Aquariums, we deliver to our clients a personalized and unique experience. We take great delight in creating the custom fish tank experience of your dreams. Listening to our client's needs while delivering complete and total customer satisfaction is our main goal. Let our highly trained team of marine specialists serve you for any of your custom luxury aquarium needs.  
AQUARIUM SERVICES
Aquarium Design and Consultation
Have you ever dreamed about owning your own custom luxury aquarium but are not quite sure where to start? Call today and we can discuss your aquarium goals from concept to completion. Some of the details that are important to know are custom design, installation, maintenance, financial planning, and most importantly marine life compatibility With well over twenty years of experience creating custom fish tanks we have the expertise to deliver on time and within budget.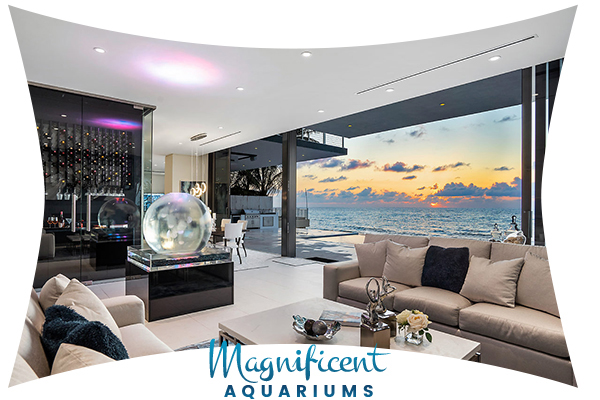 Acclimation and Delivery of Livestock
The owner of Magnificent Aquariums has traveled to over 37 countries in search of the most exotic marine life. We collect robust fish and marine life and make sure that they are fully healthy and acclimated properly to their new environment.
Aquarium Relocation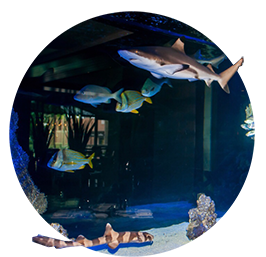 Moving – no problem, let us assist with getting your custom aquarium to its new location safe and sound. During the move, your marine life will be minimally interrupted by us taking the utmost care to protect your aquarium and its occupants.
 Fish Tank Maintenance
Our fish tank maintenance service has varying levels of service depending on how complex your aquarium needs might be. Frequency is crucial for the better overall health of your marine environment. Generally, the only thing you might be required to do is feed the fish but we can take care of that too. Less frequent visits might require the custom fish tank owner to be more involved with general upkeep and maintenance.
Custom Fish Tanks Near Me
Related Post
Luxury Aquariums Video