About Magnificent Aquariums
An aquarium is a window to a world few of us earthbound beings will ever experience. It's a peaceful environment filled with wonders beyond our imagination – bright colors, strange creatures and a rhythm unique to a world suspended in liquid. Magnificent Aquariums' goal is to re-create this environment inside your home or business. We work with interior designers and architects to seamlessly integrate your undersea masterpiece to your personal decor. Monthly maintenance is provided for a simple and hassle-free way to keep your aquarium healthy and breathtaking. Our qualified service agents will perform all the basic maintenance to keep your aquarium in top shape.
Bryan Ehlers
Magnificent Aquariums
President
Education:
Florida Atlantic University Boca Raton, FL
Stephen F. Austin State University, TX 
Majored in Marine Biology

As the project director and CEO Bryan has traveled the world in the search of rare and once unattainable saltwater tropical fish. Expeditions to 37 different countries include Madagascar, New Caledonia, Mauritius, and Djibouti Africa have resulted in native species being donated to research facilities for breeding; therefore, keeping the natural habitats of these fish protected in the wild. Bryan's intrigue of saltwater fish has enabled him to witness natural habitats in the wild producing a wealth of knowledge in excellent animal husbandry. This expertise led to the acquirement of the most exquisite and healthy marine fish available for the Fort Worth Zoo, Discovery Cove, Georgia Aquarium and all of Magnificent Aquariums clients. As a Maverick in the industry, Bryan has navigated the seas sailing Magnificent Aquariums to the forefront of unsurpassed Museum Quality Aquariums.
Staniel Cay Bahamas - Nurse Shark Feeding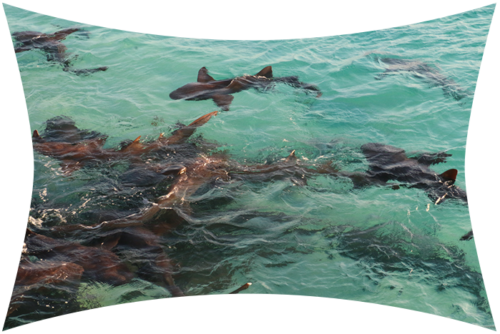 Manta Ray Feeding – West End Bahamas